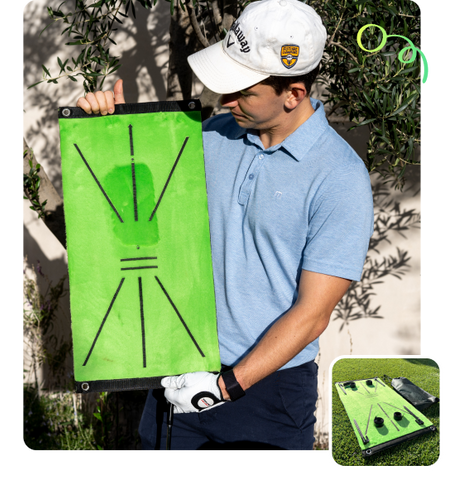 OUR ORIGINS
It started in our college dorm room after a historic terrible round of golf. We couldn't justify paying for the range or lessons anymore as they were not that effective, but we believed that there was still a better way for golfers to improve.

That evening we got scrappy and began pondering how anybody could turn small spaces in their homes, into golf training facilities.
THE FOUNDERS
The two of us (Daniel & Paul) met each other while working at a startup. We both worked on the marketing team and combined our experience in content creation & digital marketing to 3x the userbase.

Long after we both had left our jobs, we decided we wanted to pursue something we were passionate about. Shortly after uptaking golf we'd fallen victim to many of the imperfections of the sport. Our love for it only grew and we decided to make it our mission to spread the joys of golf to a larger playerbase by making it easier to master and enjoy!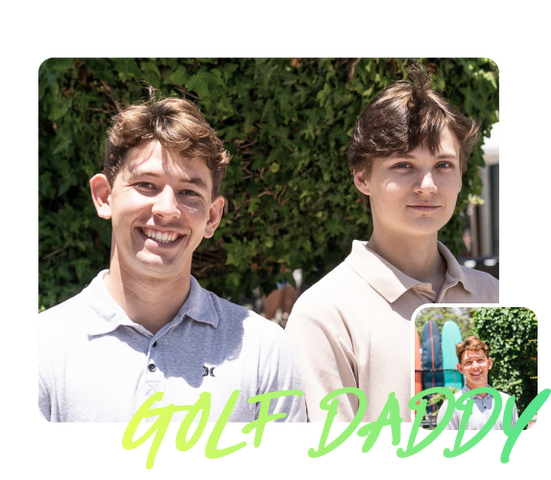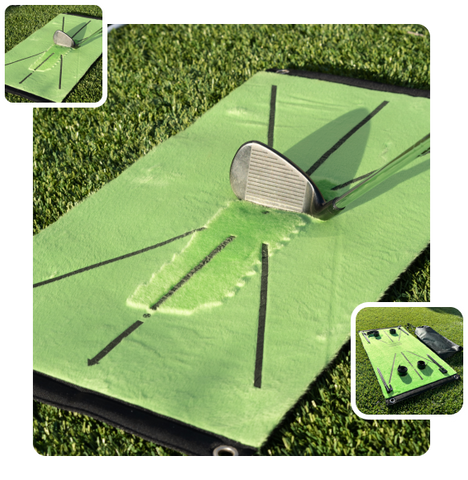 THE JOURNEY
The Divot Daddy was our first product. We noticed that one of the most common mistakes among beginner and intermediate golfers was hooking their shots. Generally speaking, divots are great indications of core pitfalls and inconsistences in ones swing as your ground impact mimics your ball impact and ultimately the direction the ball flies in.

We made it our first mission to make that mistake easy to fix, and thats how the Divot Daddy came about. We worked hard with manufacturers to perfect the Divot Daddy to our standard of quality and effectiveness. After a few quick months, we posted a few videos on TikTok, viewers loved the Divot Daddy, and the rest is history.
GolfDaddy is created by golfers
Golf is one of the hardest sports to get into. Most are indoctrinated by friends and family. Those who didn't have that opportunity often didn't give it a chance.